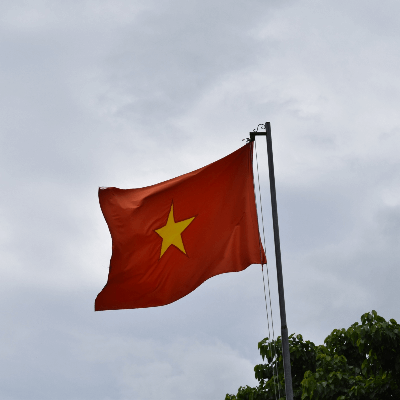 Country Name: Vietnam
Continent: Asia
Primary Language: Vietnamese
Population: 95,545,962 (2018, United Nations)
Currency: đồng (VND)
GDP: 245.214 billion (2018, World Bank)
24 Vietnam Facts for Kids
Vietnam is a country on the Asian continent (Asia).
The official name for Vietnam is the Socialist Republic of Vietnam.
A native or resident of Vietnam is called Vietnamese.
The primary language spoken in Vietnam is Vietnamese.
The capital city of Vietnam is Hanoi.
The population of Vietnam is 95,545,962 based on the United Nations estimates in 2018.
According to estimates by the United Nations in 2019, Vietnam was the 15th most populated country in the world.
Vietnam has a population of an estimated 85.7% Vietnamese ethnicity.
The national currency of Vietnam is đồng (VND).
In 2018, the World Bank estimated the GDP of Vietnam was 245.214 billion USD.
According to estimates by the International Monetary Fund (IMF), Vietnam was 32nd on the list of countries with the highest GDP (PPP) in 2019.
The country of Vietnam covers 127,882 square miles.
Vietnam is the 67th largest country by square miles.
The largest city in Vietnam is Ho Chi Minh City.
The highest point in Vietnam is Fansipan mountain at 10,312 feet.
The longest river in Vietnam is the Đồng Nai River at 364 miles long.
The largest lake in Vietnam is Ba Bể Lake at 2.5 square miles.
The government of Vietnam is a Unitary Marxist-Leninst one-party socialist republic.
Vietnam is divided into 58 provinces and five municipalities.
Drivers in Vietnam drive on the right side of the road.
The country calling code for Vietnam is +84.
The ISO 3166 code for Vietnam is VN.
The national anthem of Vietnam is "Tiến Quân Ca" or "Army March" in English.
It's estimated that 73.2% of the people living in Vietnam do not believe in god.
Find More Facts About Vietnam