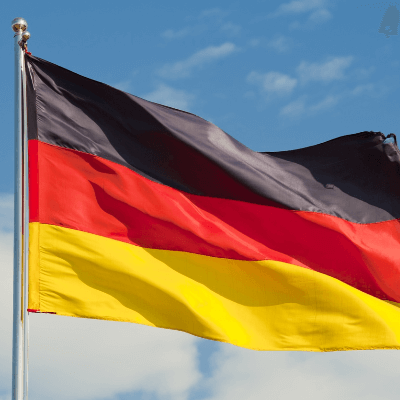 Country Name: Germany
Continent: Europe
Capital City: Berlin
Primary Language: German
Population: 82.79 million (2018)
Currency: Euro – € (EUR)
GDP: $3.9 trillion (2018)
17 Germany Facts for Kids
Germany is a country in Europe.
The primary language spoken in Germany is German.
A native or resident of Germany is called German.
The capital city of Germany is Berlin.
In 2018, the population of Germany was estimated to be 82.79 million.
The national currency of Germany is the Euro (EUR).
In 2018, the World Bank estimated the GDP for Germany was $3.9 trillion.
Germany covers 137,988 square miles.
The largest city in Germany is Berlin.
Berlin is nine times bigger than Paris, France.
The government in Germany is a Federal parliamentary republic.
The country calling code for Germany is +49.
In Germany, cars are driven on the right side.
Germany, and the Nazi party are infamously known for being the antagonists in World War 2.
One-third of Germany is undeveloped and remains forested.
One-third of Germany is powered by renewable energy.
In 1916, Germany was the first country to adopt daylight savings time.
More Facts About Germany