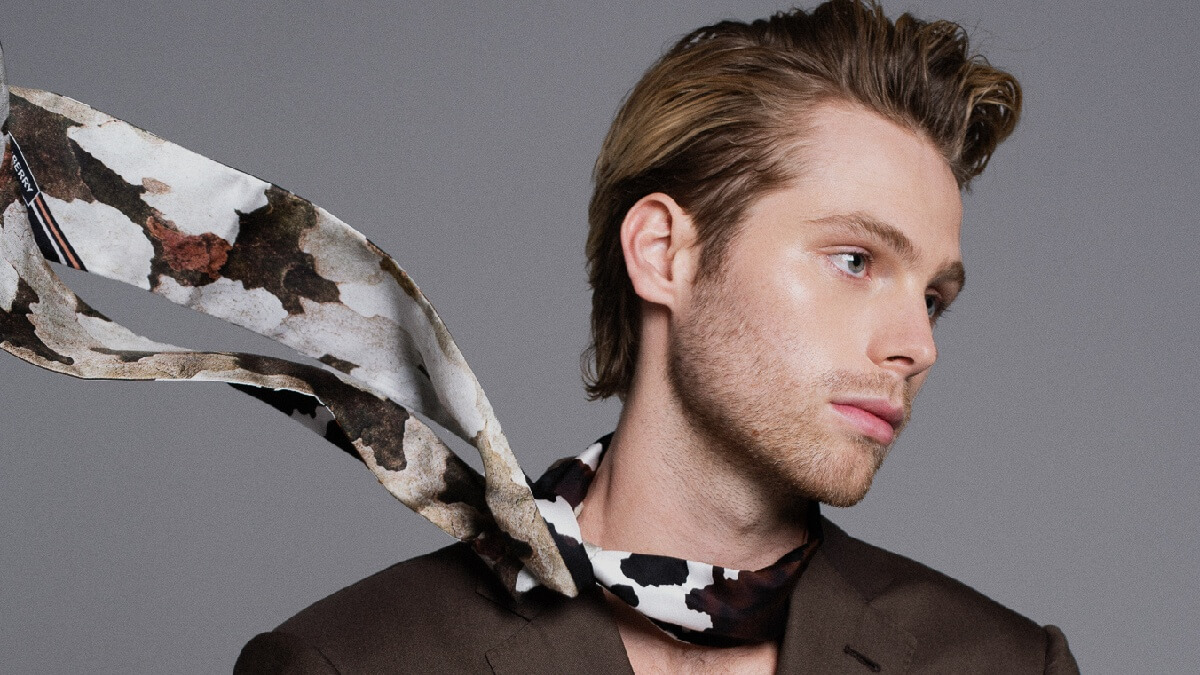 Born on July 16 1996, Luke Hemmings is a popular Australian singer-songwriter and musician. Of all his career achievements so far, he is best known for being the lead vocalist in the Australian pop-rock band 5 Seconds of Summer (5SOS). Talking about the latter i.e. 5 Seconds Of Summer, it's Luke Hemmings's most popular and highest-selling music album.
Since 2014, 5 Seconds Of Summer has so far sold 10 million albums and over 2 million concert tickets worldwide. All this makes the music album the most successful Australian musical export in history. It's worth noting that Luke Hemmings is also a model and has been a part of the industry since 2011.
To know more interesting facts about America's biggest songwriter and musician Luke Hemmings, continue reading.
57 Luke Hemmings Facts for kids
Name: Luke Hemmings
Age: 25 years
Date of birth (DOB): 16 July 1996
Occupation(s): Singer, songwriter, musician, and model
Partner: Sierra Deaton
Luke Hemmings is an Australian singer, songwriter, musician, and model.
He was born on 16 July 1996, Freemans Reach, New South Wales, Australia.
His father Andrew Hemmings was a maintenance worker.
The mother of Luke Hemmings, Liz Hemmings (née Pascoe), is an accountant turned mathematics teacher. However, she is now working in photography.
Luke Hemmings wanted to become a hardcore singer and musician from his childhood. Due to this, he opted not to complete his final year of secondary schooling owing to his commitments to his band.
Luke Hemmings started the world-famous band 5 Seconds Of Summer.
Do you know the full name of Luke Hemmings? It is Luke Robert Hemmings.
The star sign of Luke is Cancer as his month of birth is July.
In his famous band, the 5 Seconds of Summer, Luke is the main vocalist and guitarist.
Luke Robert Hemmings also owns a dog called Molly.
The favourite singer of Luke Hemmings is Josh Ramsay.
His favourite number is 7.
Luke Hemmings always carries a hair comb with him.
Luke Hemmings's favourite animal is a penguin.
Whenever Luke Hemmings is free from his band, he passes his time by his favourite show How I Met Your Mother and the movie Anchor Man.
He has his lower lip pierced.
Luke Robert Hemmings has two brothers, Ben and Jack.
Luke Hemmings gives the best hugs in the band 5 Seconds of Summer.
Luke has blonde hair.
He follows Christianity.
The net worth of Luke Robert Hemmings is $20m.
The celebrity crush of Luke Hemmings is Mila Kunis.
Luke has his YouTube channel. He published the first video on February 3rd, 2011.
Luke Robert Hemmings feels that he is the most responsible individual in the 5 Seconds Of Summer band. He takes all his responsibilities very carefully.
Do you know that Luke has never watched the iconic Hollywood movie, Titanic?
His favourite ice cream flavour is cookies and cream.
Though Luke Hemmings is a fitness freak, he loves having ham & cheese.
Besides his favourite show and movie, Luke loves playing soccer with his band members and friends.
Do you know Luke Hemmings's former girlfriend? If not, she was Aleisha McDonald. He and Aleisha MacDonald remained in a relationship for a year.
Out of all the band members of 5 Seconds of Summers, Luke Hemmings gets most nervous before a show.
Luke Hemmings was born and raised in a tight-knit family due to financial constraints.
Luke Hemmings is very tall. For reference, his last given height was 6″4′.The lush green shade of the emerald symbolizes harmony, the joy of life, and love for nature.
Do you know how many women Luke Hemmings dated before finally engaging with his wife? He previously dated Sara Ellen, Miranda Panasiti, Laetitia, Aleisha McDonald, Hailey Baldwin, and Arzaylea.
Luke Hemmings is a hard-core fitness freak and follows his diet very seriously.
He loves snowboarding the most.
There are a total of four members in the music band 5 Seconds of Summer. The band includes the drummer Ashton Irwin, the bass guitarist Calum Hood, and guitarist Michael Clifford besides the lead vocalist Luke Hemmings.
Luke Hemmings's album 5 Seconds of Summer was first released on June 27, 2014.
The album 5 Seconds of Summer was a hit on the first day of release in Australia, New Zealand, Netherlands, Ireland, Denmark, U.S.A., Canada, and Belgium.
Do you know that Luke Hemmings is the youngest member of the 5 Seconds Of Summer music band?
Do you know that Luke Robert Hemmings is purely Australian?
Luke Robert Hemmings follows the Sydney Swans in AFL.
Luke Hemmings carries a brush with him.
He feels awkward wearing odd socks and clothes he doesn't like.
Although Luke is a fitness freak, he currently doesn't have any abs.
The shoe size of Luke Hemmings is nine.
Luke has a niece called Zoe.
Luke's favourite food is pizza and he loves adding pepperoni topping to his pizza.
Luke won the 5 Seconds Of Summer Pizza Hut ice-cream eating competition where he ate 17 bowls of ice cream.
Do you know that Luke Hemmings started his schooling early?
Do you know that Luke plays a guitar solo in Out of My Limit?
Luke has an Instagram account, Twitter account, and YouTube channel. Surprisingly, he is not much of a Facebooker.
According to his band members, Luke takes the most time to take a shower. After bathing, he leaves water everywhere that seems like a Tsunami.
The name of Luke's only YouTube channel is "hemmo1996". Here, 1996 denotes his year of birth.
He is also known as a rhythm guitarist in his band 5SOS that is the short form of 5 Seconds of Summer.
His birthstone is Ruby.
Luke Hemmings was born in a leap year.
On his YouTube channel, Luke Hemmings uploads song covers of other artists he is fond of or knows very well.
Conclusion
So, these are the top interesting facts about the greatest Australian singer, songwriter, musician, and model Luke Robert Hemmings. You should know that in his initial years of childhood, he struggled a lot as he was born and raised in a tightly knit family.
However, his passion for music changed his and his family's life.