This web page contains severe weather facts for kids and is the perfect resource for researching severe weather. Our goal is to provide you with the latest and most accurate severe weather facts from scientific sources. You'll also find some amazing severe weather pictures and additional resources for researching severe weather.
The severe weather facts listed below will help you learn about the different types of severe weather, the damaged caused by severe weather, how severe weather is tracked and other severe weather facts. We hope these facts about severe weather are helpful and help you learn more about these powerful meteorological events.
If any of the below severe weather facts are inaccurate, please contact us and let us know.
11 Severe Weather Facts for Kids
Severe weather is a term for several meteorological events that could cause damage to manmade buildings, create social disruption and result in loss of human lives.
Some examples of severe weather are blizzards, hailstorms, heavy rain, hurricanes, ice storms, thunderstorms, tropical storms and tornadoes.
Hurriances and tornadoes are two of the most severe weather events on our planet.
Severe weather is separated into one of two groups, general severe weather and localized severe weather.
General severe weather can affect a large geographical area, such as a hurricane or a blizzard.
Localized severe weather affects a limited geographical area, such as a tornado or a downburst.
The National Weather Service tracks severe weather events using weather satellites, weather radar (pulse-Doppler radar) and trained storm spotters..
Severe weather can happen at any time of the year and at any time of the day.
A severe weather watch, such as a tornado watch, or severe thunderstorm watch are issued when the conditions are right for it occur in an area.
A severe weather warning, such as a tornado warning, or severe thunderstorm warning are issued when the conditions are occurring right now or expected to occur.
From 2007 to 2017, there were 31,947 injuries and 5,914 deaths linked to severe weather in the United States.
Severe Weather Pictures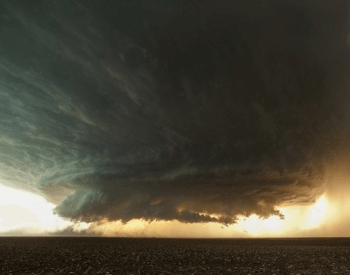 A photo of a super cell thunderstorm.Photo Credit: Mike Olbinski Photography
A photo of intracloud lightning.Photo Credit: Teemu Mäntynen
A picture of a F5 tornado.Photo Credit: Unknown
A picture of Hurricane Katrina.Photo Credit: NOAA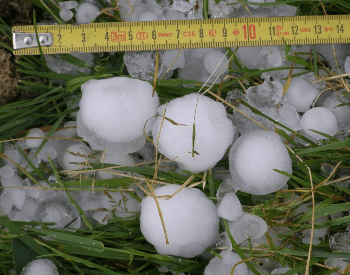 A photo of hail.Photo Credit: Bart Veltkamp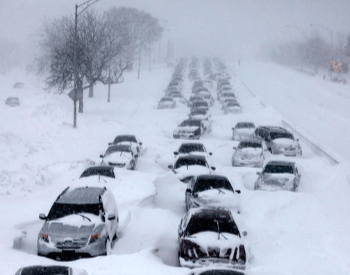 A photo of the 2011 blizzard in Chicago.Photo Credit: Kiichiro Sato / AP
Additional Resources for Severe Weather Research