What does the Nike company do? Where are the corporate headquarters of Nike? When did Bill Bowerman and Phil Knight start the Nike company? Find out the answers to these and many more here in these facts about Nike.
Founded in 1964 and headquartered in Oregon, Nike, Inc. is a Fortune 500 company that creates and sells athletic footwear, clothes, equipment, accessories, and services worldwide.
Nike has its corporate headquarters in the Portland metropolitan area, specifically in Beaverton, Oregon.
With more than US$37.4 billion in revenue in its fiscal year 2020, it is the largest provider of athletic shoes and apparel and a major manufacturer of sports equipment worldwide (ending May 31, 2020).
As of the year 2020, it had 76,700 workers across the globe. It was the most valuable sports company brand in 2020, with almost $32 billion.
The Networth of Nike in 2017 was $29.6 billion a brand. On the 2018 Fortune 500 list of the top American corporations by total revenue, Nike came in at 89. Here are some of the facts about nike:
53 Facts About Nike
1. On January 25, 1964, Bill Bowerman and Phil Knight started the company.
2. Oregon, Washington County, in the United States, is home to the headquarters.
3. True Nike fans often struggle to pronounce the brand's name correctly. Named after the Victory of Greek goddess, they pronounce this name with the /ny-kee/ sound.
4. For roughly $35, Portland State University student Carolyn Davidson created the famous Nike logo—a solid swoosh.
5. Nike has received numerous awards for their advertisements over the years, including two Emmys in 2000 and 2002.
6. Nike is the most popular brand of athletic shoes, accounting for over 62% of the market.
7. The 42,000-square-foot Oxford Street Nike store in London is the company's largest retail outpost.
8. The first shoes were produced with a waffle iron to make the distinctive grooves on the bottoms. When runners wore these, they had an easier time clinging to the asphalt of running tracks.
9. Blue Ribbon Sports was the original name of the company. After being known as Blue Ribbon Sports until 1971, the company became Nike.
10. Nike got the iconic "Just Do It" tagline after Gary Gilmore's death, who was the killer.
11. And it's called Nike Adapt and runs on the Nike adapt app. The shoe adjusts to the contour of your foot. You can adjust the brightness of the lights, and you can also monitor the battery life.
12. The company used the waffle iron to create Nike's first sneakers in 1974. Because of the shape it left in the dirt; it got the moniker "Moon Shoe."
13. Ilie Nastase, a Romanian tennis player, signed a contract with Nike in 1972, making him the company's first athlete endorser.
14. The Beatles' 1968 song "Revolution" was featured in a Nike commercial from 1987 for the Air Max line of sneakers.
15. Sportswear by Nike For the Air Jordan Michael Jordan, the great basketball player, is responsible for my widespread recognition. Although he initially disliked the sneakers.
16. When Bam Margera was a skateboarder, Nike paid him to wear their shoes. Margera didn't like Nike sneakers, so he plastered over the company's logo and wore shoes from other brands.
17. Interestingly, Nike does not own any factory that produces Nike's goods. Owned by independent contractors who Nike compensates to produce their goods.
18. Nike used Fish skin and kangaroo leather to create the first Nike prototypes.
19. Nike designed and manufactured the University of Oregon football team's uniforms since the company's early days as a sportswear manufacturer.
20. The University of Oregon's track and field facilities have benefited from millions of dollars in donations from Nike throughout the years.
21. Nike sells about 25 pairs of sneakers per second, which amounts to about $1,000 per second, $66,000 per minute, and $700,000,000 per week.
22. Nike originally released a soccer cleat rather than a sneaker. Later on, they narrowed in on making only running shoes.
23. A pair of "Satan Shoes," widely credited to Nike but featuring a drop of human blood and crimson ink on the sole, went viral in April 2021.
24. However, Nike has shot down the rumour, noting that it has no involvement in the project. And on the day the personalised sneakers were released, it filed a lawsuit against the firm that made them.
25. Still today, Steve Prefontaine is considered the "Soul of Nike" by Nike co-founder Phil Knight.
26. Converse, a well-known shoemaker, filed for bankruptcy in 2001, and Nike bought the brand and its trademarked sneakers in 2003.
27. Nike has been the NFL's official sportswear and apparel supplier since 2012 and the NBA since 2015.
28. When promoting Nike products, the company sends out its brand ambassadors on the road. It is customary to address an ambassador by their official title.
29. An Ekin is an example of a salesperson or ambassador (Nike spelt backwards).
30. A Nike commercial starring Ronaldinho was the first video on YouTube to receive one million views.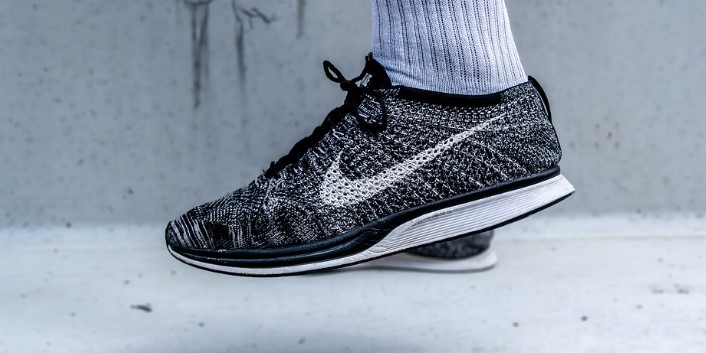 31. To encourage its athletes to break world records, Nike provided financial incentives.
32. When LeBron James was barely 19 years old, Nike made him a $90 million contract offer. Exactly one year prior, he had turned down a $10 million offer from Reebok.
33. When Nike advertised their sponsorship for the 1996 Summer Olympics in Atlanta, it committed a rare mistake. You don't win silver; you lose gold was their slogan.
34. Forbes ranks Nike as the eighteenth most valuable brand in the world.
35. The company tried to stay relevant by releasing denim acid wash golf shorts in 1991, but they were not a big hit.
36. Nike has utilised many team names as inspiration for its product names. For instance, the 'Columbia Lions,' whose logo is blue, is the inspiration for the Columbia Blue moniker.
37. To a lesser extent, manufacturers of Nike footwear are in Indonesia and Vietnam, with a significant portion of the footwear also being produced in the United States.
38. Nike's co-founder presented a golden-framed Swoosh logo to Davidson as a token of appreciation.
39. Nike's Reuse-a-Shoe programme upcycles worn-out shoes into new products like playground mulch, running tracks, and gym flooring tiles.
40. To create Nike Grind, a new material, the Reuse-a-Shoe programme collects consumers' old Nike shoes and recycles them.
41. Instead of a sneaker, Nike debuted with a soccer cleat. The company's focus changed to athletic footwear later on.
42. Historically, Nike has branched out into many different businesses.
43. In 1997, Nike made their initial foray into the skateboarding industry, but long-standing competitors like DC and Globe quickly beat it.
44. The Nike Mag, which made its debut in 2011, featured self-lacing technology inspired by the sneakers from the 1989 film Back to the Future II.
45. Athletic training is one of the services that Nike provides.
46. In the early 2000s, Nike Inc.'s global headquarters was involved in several lawsuits.
47. In every conceivable field, from production to marketing to design, Nike has over 70,000 employees worldwide.
48. Hurley, a popular surfwear company, is owned by Nike. The estimated worth of the 2002 agreement is between $100 and $140 million.
49. "Nike Grind" is made from Nike shoes and installed in playgrounds and running tracks.
50. Over 160 nations have a Nike retail presence.
51. New York City is home to the largest Nike store in the world.
52. The company's design was not up to the power for so long.
53. Nike's original logo was red, not black.
Conclusion
Nike is one of the leading apparel brands in the world. But, if I were to tell you that Nike's logo was originally red and not black? Well, surprising, isn't it?
In this article, I discussed 53 amazing facts about Nike that I'm sure you never knew. Here, I conclude my article. For more informative articles, stay tuned!